GDT Hikers must stay in designated campgrounds in most National and Provincial Parks so it is recommended that you arrange for all park permits in advance.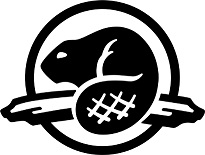 National Parks Discovery Pass: Covers access to National Parks. To commemorate the 150th anniversary of Canadian Confederation, Parks Canada is offering 2017 annual Discovery Passes for free. For all of 2017 this pass gives visitors unlimited access to National Parks, National Marine Conservation Areas and National Historic Sites across the country. Note that campground fees are not included in the Discovery Pass. Go to the Parks Canada website for more information.
National Parks Wilderness Pass: Covers backcountry camping in National Parks.
Annual Wilderness Pass $68.70 or One Night Wilderness Pass $9.80
National Parks Wilderness Passes require a reservation with a complete selection of all backcountry campgrounds and random camping locations (where applicable) to be used on your route, and are subject to campground availability. Random camping is authorized in some areas within National Parks (e.g. Amiskwi valley in Yoho National Park) but a Wilderness Pass is still required. For changes en-route, visit a Parks Canada information centre or a Backcountry Park Warden may be able to revise your Wilderness Pass. For more information, check out the Parks Canada website.
National Park Campground Reservations:
Backcountry campground reservations can be made up to 90 days in advance and cost $11.70 (one-time fee). Hikers planning a long-distance trek through multiple National Parks will likely have to contact each Park office separately to make all required campground reservations. Most reservations must be made via telephone or email up to 90 days in advance, with the exception of Jasper National Park which has an online reservation system that opens much earlier.
Jasper National Park – Online reservations for the 2017 hiking season (May – October) for Jasper National Park's backcountry camping will open on January 25, 2017. For assistance with backcountry reservations in Jasper National Park, call the Jasper Backcountry Office: 780-852-6177 and press 2 (not 1) to reach someone in Jasper.
Banff: 403-762-1556 or email banff.vrc@pc.gc.ca
Jasper: Online or call 780-852-6177 or email jnp.backcountry@pc.gc.ca
Kootenay: 250-347-9505 (seasonal) or email kootenay.info@pc.gc.ca
Waterton Lakes: 403-859-5133 or email waterton.info@pc.gc.ca
Yoho: 250-343-6783 (seasonal) or email yoho.info@pc.gc.ca
National Information Centre (year round): 1-888-773-8888
Provincial Parks:
Most Provincial Park backcountry campgrounds do not take reservations and have a first-come first-served self-registration fee ($5 to $12/person per night). The exceptions are in Peter Lougheed Provincial Park where reservations for backcountry campgrounds are available by telephone ($12; call 403-678-3136) or online, and the Berg Lake Trail in Mount Robson Provincial Park ($10; online reservations).
Outside of National and Provincial Parks, permits and reservations are not required on the GDT.