GDT Hikers must stay in designated campgrounds in most National and Provincial Parks so it is recommended that you arrange for all park permits in advance. Outside of National and Provincial Parks, permits and reservations are not required on the GDT.
National Park Backcountry Campground Reservations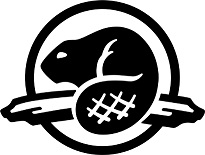 Parks Canada Discovery Pass: Covers access to National Parks, campground fees are not included. Go to the Parks Canada website for more information.
Annual Discovery Pass $67.70 or One Day Discovery Pass $9.80
National Park Wilderness Pass: Covers backcountry camping in National Parks.
Wilderness Pass $9.80 per night
National Park Wilderness Passes require a reservation with a complete selection of all backcountry campgrounds to be used on your trip, and are subject to campground availability. For changes en-route, visit a Parks Canada visitor centre or a Backcountry Park Warden may be able to revise your Wilderness Pass. For more information, check out the Parks Canada website.
National Park backcountry campground reservations cost $11.70 (one time fee in addition to the Wilderness Pass fee). All national parks along the GDT now accept online reservations (reservation.pc.gc.ca) with the exception of Waterton Lakes National Park. Thru-hikers planning a long-distance trek through multiple National Parks are recommended to call or email each Park office separately to make all required campground reservations rather than using the online system.
Banff:
Jasper:
Kootenay:
Waterton Lakes:
Yoho:
Provincial Park Backcountry Campground Reservations
Three Provincial Parks require backcountry campground reservations. Hikers planning a long-distance trek through multiple parks will have to make all required campground reservations separately.
Peter Lougheed:
Mount Assiniboine:
Mount Robson:
All other Provincial Park backcountry campgrounds do not take reservations and have first-come first-served self-registration (free to $10 per person/night).